Shelley Enlow
Shelley's gift as a teacher is her ability to make the challenging practice of Ashtanga accessible to everyone.  Her warmth and compassion create an open, safe place in which people can explore their body, mind, and spirit.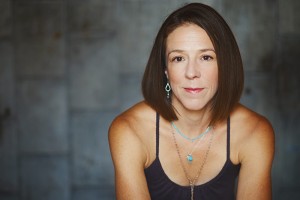 Shelley is the director of Ashtanga Yoga School Spokane.  She is an apprentice and devoted student of David Garrigues who is one of the few teachers in the U.S. certified to teach Ashtanga yoga by the late world renowned yoga master Sri K Pattabhi Jois.  She has been fortunate to study under David for the past 12 years guiding her from Primary through Advanced A Series.
Shelley started practicing yoga in 1995.  In 2007 she opened Twist Yoga, which she owned and operated for 3 years before merging forces with the Spokane Yoga Shala, directing their Mysore program until the opening of AYSS in November 2014.  She has a B.S. in Exercise Science and is a licensed massage practitioner.  Shelley is especially grateful for her supporting and loving family; husband and favorite practice partner Brett, children Chase and Madison, and BIG beautiful Carley, their family Bernese Mountain Dog.
Sign up for our newsletter.